Disc Services offers Replication of all Optical Disc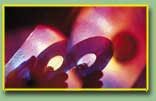 Formats as well as short & medium run CDR & DVD R Duplication. We can keep turn times to a minimum, even during the busiest times of the year. All our discs are thoroughly inspected through all phases of the manufacturing process from beginning to end. In addition, we can do most any quantity, large or small, of Cassette and Video Duplication with full color J Cards and Video Sleeves.

Ask us about our Replication Specials!!!

1,000 CD's in bulk with up to 5 color offset printed label: $0.68 each!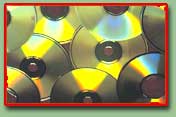 We will do everything possible to meet your delivery schedules. Our attention to detail and the fact that we offer all these services under one roof will make all your headaches disappear.
Need Cassette to CD transfer?

Questions? Need a quote?
dstanger7@gmail.com
company profile || replication/duplication || design & film output
featured artists, labels & links || contact us || home