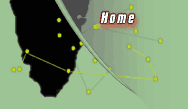 Links
New Music Label.com
Your Ticket into the Music Business. Where Singers, Musicians and Artists meet Record Labels, Music Managers and Scouts. New Music Label is a one-stop solution for seeking, finding, and managing all types of Music careers.
Recording Channel
A music maker community
Music Producers and Production Music producers and production for songwriters, artists, publishers and record labels.
WorldWideOCR Helping writers, artists, photographers and inventors affordably protect and archive their copyrights and intellectual property online. In only 5 minutes, you can apply a SEAL™ file date-stamp to your scripts, songs, images and ideas in any digital file format. Save time and a lot of money!
TAXI: The Independent A&R Vehicle connecting unsigned artists, bands and songwriters with major record labels, publishers, and film & TV music supervisors.
musicianscontact.com - The primary source of employment for musicians nationwide, established 31 years. Jobs and resumes are updated online daily.
Berkleemusic - Online music school for the continuing education and music career network from Berklee College of Music.
DVD Software Review Online Source - We have everything you need for DVD Copy, DVD Burning, DVD Ripping & DVD Authoring.
pigFACTORY - pigFACTORY is an international Music Publishing and Producer Managment company
Music Business: Producers. - Music Business: Producers, your resource for digital media information, articles, news, tips & more.
Questions?
dstanger7@gmail.com
company profile || replication/duplication || design & film output
featured artists, labels & links || contact us || home